The Flaming Lips' 'Fight Test' played on Ted Lasso series finale end credits. Interesting, eh?
The Flaming Lips' 'Fight Test' was the song playing at the end of the Ted Lasso series finale today — Ted Lasso, Season 3, Episode 12, "So Long, Farewell" — and all I can say is "Hell, that was an interesting song to play there and then, eh?'
Especially as Cat Stevens' 'Father and Son' was played right before The Flaming Lips song.
A song that, according to a lawsuit filed by Cat Stevens was so similar to Stevens' 'Father and Son', The Flaming Lips were eventually forced to hand over a huge percent of the royalties of 'Fight Test' in compensation to Stevens.
And yep, when you hear both songs played back to back like that on Ted Lasso, then listen to them again on Spotify, they have basically the same melody with The Flaming Lips' version adding a little bit more "rock" to theirs.
Lips lead singer Wayne Coyne did apologize for the (he says not intentional) plagiarizing publicly during an interview with The Guardian when he admitted, if the band had approached Cat Stevens record company before they released 'Fight Test', they could have probably ended up with a more equitable split.
They did know the song sounded very similar to 'Father and Son' though, which makes one ask why didn't they markedly change it so that an accusation of plagiarism would have been more difficult to prove?
Regardless, The Flaming Lips' 'Fight Test' is still a cool song and, as the third single from the band's Yoshimi Battles the Pink Robots album, went on to hit #28 on the UK Singles Chart and #12 in Denmark.
Listen to The Flaming Lips' 'Fight Test' as heard on the Ted Lasso end credits today via Spotify, as well as on the song's official music video below.
The, of course, finish it off with a listen to Cat Stevens' 'Father and Son' too.
As for the series finale of the hit TV series, you can now watch that via Apple TV+.
RELATED: You can hear a lot more very cool songs from every season of Ted Lasso, including the current one, on Leo Sigh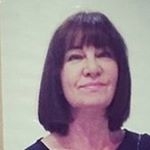 Latest posts by Michelle Topham
(see all)