Listen to The Flaming Lips 'The Castle' from Legion
The brilliant and very trippy The Flaming Lips track 'The Castle' was featured on the latest episode of the FX series Legion this week — Season 2, Episode 9, "Chapter 17". And I must admit, I almost screamed when I heard it begin to play as it is my all-time favorite Flaming Lips track.
'The Castle' was played in the Legion episode as Melanie gets high in her room and begins to dance, then as Syd shows up to ask her when she is coming back to work.
The track is from The Flaming Lips 2017 album Oczy Mlody, and was a perfect addition to that Legion scene. Evoking, as it does, images of the most perfect drug trip.
It was the first single from the latest album, with Rolling Stone doing an excellent write-up at the time not only of the song, but also about the entire Oczy Mlody album and the meaning behind the strange title.
Oczy Mlody is the fourteenth studio album from the iconic experimental rock band, was released in January 2017, and charted in a number of countries including hitting the number 1 spot on New Zealand's Heatseeker Albums chart.
In my opinion, it should have done even better as the entire album is like the best trip you will ever take.
Listen to The Flaming Lips 'The Castle' as played on Legion in the official psychedelic video below (isn't that just the coolest video you've seen?). And in the Spotify widget below that.
You can listen to the whole album on Spotify as well. Do. It's superb.
Related: Listen to The Flaming Lips and Miley Cyrus sing 'My Sad Christmas Song' — melancholy and gorgeous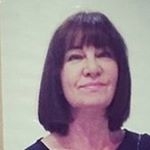 Latest posts by Michelle Topham
(see all)