Listen to The Head and The Heart's 'Rivers and Roads' from 'The Good Doctor'
Listen to The Head and The Heart's 'Rivers and Roads' from 'The Good Doctor'
American indie folk rock band The Head and The Heart's 'Rivers and Roads' was featured on the latest episode of The Good Doctor this week — Season 1, Episode 15, "She".
The song itself has a gorgeous live version that was recorded by The Head and The Heart for The Doe Bay Sessions. A live version that includes a video of the band enthusiastically performing the track by the side of a beautiful lake.
'Rivers and Roads' tells the story of how, even though most of us have family and friends and people we care about, people move around so much we spend more time missing them than we do being with them.
The track is from The Head and The Heart's self-titled debut album released in 2011, but it is also a song you have probably heard in a number of TV series before The Good Doctor.
It featured especially prominently in the finale of the NBC series Chuck, and has also shown up in New Girl and How I Met Your Mother.
Listen to the live version of The Head and The Heart's 'Rivers and Roads' in The Doe Bay Sessions video below. Now that is a joyous sound, and a band that performs perfectly together.
Related: Watch The Head and The Heart perform 'All We Ever Knew' on Conan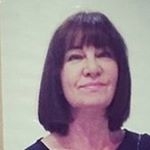 Latest posts by Michelle Topham
(see all)