British rock band The Heavy's 'How You Like Me Now' was that song playing on the soundtrack of the first episode of the new season of the comedy The Last O.G. this week — The Last O.G., Season 4, Episode 1, "Staying Alive" — which was aired on October 26th, 2021.
The song was the third single from the Bath-based rock band's second studio album, The House That Dirt Built.
The album was released in late 2009 via the Ninja Tune imprint Counter Records.
The Heavy's 'How You Like Me Now' is a funk based, neo soul song that talks about being able to do anything, and becoming arrogant because of it.
The song charted in the United States, the Netherlands and Belgium, but has gained most of its attention from being featured on a slew of TV shows and movies, including appearances on the hit HBO series Entourage, and on shows like Suits, White Collar, Rookie Blue, Supergirl, Brothers and Sisters and How To Make It In America.
The track also showed up in the movie Storks, This Means War, The Fighter, Horrible Bosses and Horrible Bosses 2.
No wonder really as the song is utterly arrogant, but really kinda cool.
Listen to The Heavy's 'How You Like Me Now' on the band's album The House That Dirt Built, and in the song's music video.
The video has the band performing the track out in a lonely wooded area, populated by animated animals and people, and with a woman in a bright red cape running around evading capture as band lead singer Kelvin Swaby gives chase.
The video ends with the woman stopping and turning, only for Swaby to discover the red cape covers a skeleton with a snake emerging from its empty eyes.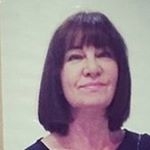 Latest posts by Michelle Topham
(see all)