While the season finale of the Amazon Prime animated series Invincible was an action-packed episode, it also featured some stellar songs, including Swedish rock band The Hives' 'Hate to Say I Told You So' from Invincible, Season 1, Episode 8, "Where I Really Come From".
The song was heard during the ending scenes and continued to play over the credits.
The Hives' 'Hate to Say I Told You So' was the lead single from the Swedish band's second studio album Veni Vidi Vicious. Released in late 2000, it has since become the band's signature song.
At the time of its release, the single also charted in six countries, with its highest position in the UK on that country's Indie Singles chart. A country where the song was also certified Silver.
The track also made it to #6 on the Billboard Alternative Airplay chart. (continue reading below…)
Listen to The Lighthouse and The Whaler's 'We Are Infinite' from Invincible, Season 1, Ep. 8
The Hives themselves were founded in 1993 and have been active ever since. Their last release was their fifth studio album Lex Hives in 2012, and was the last album to feature bassist Dr. Matt Destruction, who left the band soon after due to his health.
Listen to The Hives' Hate to Say I Told You So' as featured on last night's season finale of Invincible.
The show itself will return for the now-greenlit Seasons 2 and 3 at a later time.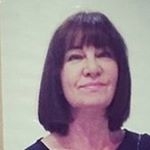 Latest posts by Michelle Topham
(see all)