Killing Eve, Seven 4, Episode 8, "Hello, Losers" ending was garbage, but at least the music held up
With the British spy thriller Killing Eve ending last night with the worst possible conclusion, at least one thing was good about the episode — the music.
That's because, even though the writers of the show let us down with that utterly predictable and garbage ending, at least the music supervisor kept up their end of the bargain right until the last moment, and featured some stellar song's on the show's soundtrack.
Including The Human League's 'Don't You Want Me', which was playing as Eve and Villanelle are in the camper driving.
The now-iconic The Human League's 'Don't You Want Me' was released in late 1981 by the British synth pop group, and became an enormous hit.
The song was the most successful in the UK that year, hitting the #1 spot on the UK singles chart and selling more copies than any other song.
It also hit #1 on the Billboard Hot 100, and topped the charts in six other countries, going on to be certified Platinum in the UK and Canada, and Gold in the United States.
Since then, it has become the band's most commercially successful and critically successful song.
Listen to The Human League's 'Don't You Want Me' as heard on last night's horrible Killing Eve (yeah, I hated it that much!) on their third studio album Dare, and in the band's official music video for the track.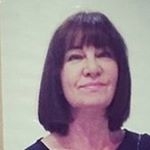 Latest posts by Michelle Topham
(see all)