The new American horror series Chucky not only gave us a good dose of scares last night, it also featured some pretty cool music.
Tracks like the doo-woop singing group The Kac-ties' 'Mr. Werewolf', which showed up on Chucky, Season 1, Episode 2, "Give Me Something Good To Eat".
The track played during the scene where Charles Lee Ray finds the apple with the razor in it.
Yep, urban legends are alive and well in this series.
The Kac-ties' 'Mr. Werewolf' was released way back in the early 1960s by the Brooklyn-based group, and then re-released in both 2009 and 2011 on two of the group's compilation albums.
The group themselves got started in their professional music careers after winning two back-to-back singing competitions. That got them in the studio and recording, as well as performing together much more live.
The Kac-ties only recorded for a few years in the 1960s, but still managed to put out quite a large library of work. Songs that, even today, still stand up as some pretty cool tracks.
Listen to The Kac-ties' 'Mr. Werewolf' as heard on last night's Chucky on the group's The Very Best of the Kac-Ties album, and in the video.
The first season of Chucky is currently airing on Syfy and the USA network. It is so popular, it is pretty much guaranteed a second season will be on the way soon.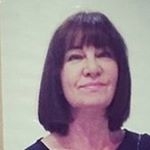 Latest posts by Michelle Topham
(see all)