The CW's Walker spin-off Walker: Independence kicked off last night and, along with the historical "origin story", we also got some damn fabulous music on its soundtrack — and not historical music either. Yay!
That music included indie rock band The Kills' 'Future Starts Slow', which was the first song heard on Walker: Independence, Season 1, Episode 1, "Pilot" as Abby and Liam Walker are heading to Texas and stop at the side of the road for some private time.
A sad precursor to what is coming for them soon.
The Kills' 'Future Starts Slow' is the second single from the indie British-American duo's fourth studio album Blood Pressures.
That album was released in June, 2011 on the Domino record label. It, oddly, only charted in Belgium.
'Future Starts Slow' came with an official music video that featured the duo performing live in concert while interspersed with them in various cities on their concert tour.
The Kills themselves (aka American singer Alison Mosshart and English guitarist Jamie Hince) got together to form the band in 2001.
Since then, they have released five albums, two live albums, five EPs and more than 20 singles. Their latest release was their Live at Electric Lady Studios in 2018.
Listen to The Kills' 'Future Starts Slow' from last night's sad start to Walker: Independence on their Blood Pressures album, and in the song's video.
You can watch the first episode of Walker: Independence on The CW, as well as hear more music from The Kills as it was featured on various hit TV series.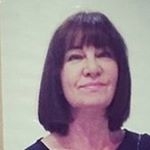 Latest posts by Michelle Topham
(see all)