English rock band The Kinks' 'A Well Respected Man' was one of the songs featured on the soundtrack of the football-themed drama Ted Lasso this week — Ted Lasso, Season 3, Episode 2, "(I Don't Want to Go to) Chelsea".
The song was played as Trent heads into the locker room, gets the cold shoulder, and then continues playing as he leaves the locker room and heads to the office.
The Kinks' 'A Well Respected Man' came out in late 1965 as a single in the U.S. but not in the UK, and ended up becoming one of the now defunct band's most successful and most popular songs.
It was released later the same year in the UK on the band's Kwyet Kinks EP.
In the United States it came out on The Kinks' Kinkdom album.
'A Well Respected Man' was written by the band's lead singer Ray Davies after he had a negative experience at an expensive resort, and was especially disgusted by the behavior of some of the so-called 'high-class' guests at the time.
The track charted in 10 countries, and peaked at #13 in the United States on the Billboard Hot 100 chart.
Listen to The Kinks' 'A Well Respected Man' as heard on Ted Lasso on the band's Kinda Kinks album, and in the video.
And yes, the music supervisors of Ted Lasso are killing it with the quality of songs they are choosing for this season's soundtrack, aren't they?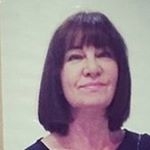 Latest posts by Michelle Topham
(see all)