Listen to the Kinks 'Picture Book'– the first track from The Umbrella Academy
The Umbrella Academy, the new Netflix superhero series, hit the streaming service yesterday and, I can guarantee you, while it is the most slowest moving, most dull thing I have seen on Netflix in ages, it will still likely be a massive hit. Starved as so many comic book fans are of decent adaptations.
Developed by Steve Blackman, and based on the Dark Horse Comics series created by Gerard Way and Gabriel Bá, the series is set in a strange world that could have been fun if it hadn't been so ploddingly trite, dull and developed in every way to 'play safe'.
At least the show's music supervisors chose some quite superb songs for the series' soundtrack though, including The Kinks 'Picture Book', which was the first song heard on the debut episode.
That song was played as we see Sir Reginal Hargreeves (Colm Feore) walking along, as seven nannies pushing seven baby carriages follow along behind him.
In the carriages are seven of the 43 babies that were born to women who were not even pregnant earlier in the day they gave birth. Seven babies Hargreeves has now bought.
Seven babies Hargreeves will be training in The Umbrella Academy. Training to become crime fighters.
The Kinks 'Picture Book' is from the British rock band's sixth studio album The Kinks Are the Village Green Preservation Society. Released in 1968, it was the last music ever released by the band's original four members — (Ray Davies, Dave Davies, Pete Quaife, Mick Avory. Bassist Pete Quaife left the band soon after.
Interestingly, the album was a massive flop for the popular band, and was only certified gold in 2018 for selling 100,000 copies. It did, however, eventually become The Kinks most successful ever album, with a cult following that is still in existence nowadays.
The Kinks 'Picture Book' was the second single from the album — released in 1969. The theme of the song is about looking through a photograph album, and seeing all those old pictures of you and your family from when you were a kid.
Listen to The Kinks 'Picture Book' (2018 Stereo Remaster) in the official video below. The entire album The Kinks Are The Village Green Preservation Society is on the Spotify widget below that.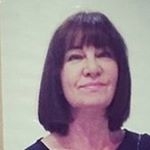 Latest posts by Michelle Topham
(see all)