Indie all-girl punk rock band The Linda Lindas' 'Oh!' was one of the stellar tracks played on the first episode of the Disney+ show Ms. Marvel yesterday — Ms. Marvel, Season 1, Episode 1, "Generation Why".
And, if you recognized it, you may also have heard the very catchy 'Oh!' on the trailer for The Chair, or on the comedy drama Doogie Kamealoha, M.D, as both shows thought it cool enough to license.
They were right, as The Linda Lindas 'Oh!' really is a darn good authentic punk rock song.
Something that is even more remarkable when you listen to it, given that it's coming from girls who are still so young — guitarist and vocalist Bela Salazar is 17, bassist and vocalist Eloise Wong is 14, guitarist and vocalist Lucia de la Garza is 15, and drummer and vocalist Mila de la Garza won't be 12 until August.
Yep, you read that correctly. The band's drummer is still just 11-years-old and, yes, all four girls take turns as lead vocalist.
The Linda Lindas 'Oh!' also comes with a very cute music video in which the girls perform the song as if they are in Polaroid photographs.
Watch that video below, and do stick around to see the funny ending of their performance.
Listen to The Linda Lindas' 'Oh!' from last night's Ms. Marvel in that video, and on the band's debut studio album Growing Up below.
And, just in case you're not convinced these girls are the real deal, there is a four-song set they performed live for World Cafe recently that will prove you wrong. That's down there as well.
More: The Linda Lindas official website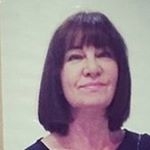 Latest posts by Michelle Topham
(see all)