The Lumineers' 'Ho Hey' is so popular it has almost 1 billion plays on Spotify
Indie folk rock band The Lumineers' 'Ho Hey' was that song playing on last night's episode of 9-1-1 at the end of the episode as Ravi comes back to the 118 — 9-1-1, Season 6, Episode 14, "Performance Anxiety".
'Ho Hey' was released in mid-2012 as the lead single from the band's self-titled debut album, which came out on the Dualtone label.
The song became one of The Lumineers' most popular releases making it to the top spot on the Billboard Hot Rock and Alternative Songs chart where it eventually hung out for 18 weeks.
'Ho Hey' charted at #3 on the Billboard Hot 100, #1 on the Billboard Alternative Songs chart and #1 on the Adult Top 40 and Adult Contemporary chart.
Outside America, the track charted in 25 other countries, gaining the top spot on charts in Portugal and Poland.
In the decade since its release, The Lumineers' 'Ho Hey' has also been licensed for play on a slew of TV shows including Hart of Dixie, The X-Files, The Vampire Diaries and on the BBC sitcom Cuckoo.
Not bad for a band that wasn't particularly well-known until that song hit, eh?
Then again, that chorus and shouts of 'Hey' are incredibly catchy, aren't they?
Listen to The Lumineers' 'Ho Hey' as played on this week's 9-1-1 on the Spotify player (where it has over 980 million plays).
You can also hear it in the song's official music video.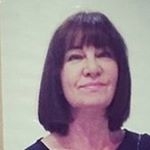 Latest posts by Michelle Topham
(see all)