Listen to The Lumineers 'My Eyes' from 'Reign' , it's very pretty
American folk rock band The Lumineers song 'My Eyes' was the last song played on the series finale of The CW series 'Reign' this week — Season 4, Episode 1 "All It Cost Her".
The song was heard when Mary and Francis are united in the afterlife (a silly scene), they dance, and then we see a montage of scenes from all throughout Mary's life.
The Lumineers 'My Eyes' is from their second studio album Cleopatra. An album that debuted at number one on the Billboard 200 album chart, as well as in Canada and the U.K., and was also nominated in the ' Top Rock Album' category at the Billboard Music Awards.
And it's not the first song the band has had featured in a TV series as, in the last couple of years, they seem to have been very popular with music supervisors.
Tracks 'Stubborn Love' and 'In The Light' have also been featured on various shows.
Related: The Lumineers video for 'Angela' continues Cleopatra story and it's cool
Listen to The Lumineers 'My Eyes' in the video below.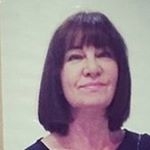 Latest posts by Michelle Topham
(see all)