U.S. folk rock band The Lumineers' 'Salt and The Sea' was played on the first episode of the new season of Virgin River this week — Virgin River, Season 4, Episode 1, "Be My Baby".
The gorgeously melancholic song was played at the end of the episode.
The Lumineers' 'Salt and The Sea' is from the band's third studio album III, which came out late 2019 on the Dualtone record label.
The song was the third single from the album and, while it didn't chart, the album it came from did.
III charted in 15 countries, making it to #1 on three charts in the United States — the Top Rock Albums chart, the U.S. Folk Albums chart and the Top Alternative Albums chart — as well as into the Top 10 on charts in Canada, the United Kingdom and Scotland.
Lumineers' 'Salt and The Sea' also has a stunning music video (the band is known for the beautiful videos they release), featuring a man who has obviously been shot lying on his living room floor as another man walks in brandishing a gun.
Eventually, the second man helps the shot man to a truck, likely to take him to a hospital, but then sees police cars approaching. As the second man leaves the truck and begins to run across the fields to escape the police, the man who has been shot is left to face them.
It is the last video in a group of 10 that tells the story of the fictional Sparks family.
Listen to The Lumineers' 'Salt and The Sea' as heard on Virgin River in that video, and on the indie folk band's III album.
You can also hear other songs from Virgin River here on Leo Sigh.
The fourth season of Virgin River is now streaming on Netflix.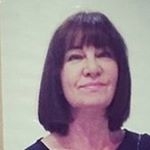 Latest posts by Michelle Topham
(see all)