The iconic the Mamas & Papas 'California Dreamin' was played on Fear the Walking Dead last night — Fear the Walking Dead, Season 7, Episode 3, "Cindy Hawkins".
The song was playing on the record player in the underground bunker. It continued to play in JD's mind for the rest of the episode.
The Mamas & Papas 'California Dreamin' was written by John and Michelle Phillips, but was not recorded by Mamas & Papas until 1968, after the track had been released by Barry McGuire.
Upon release, the song was a slow starter, not immediately getting the radio plays or the recognition it eventually received.
Several months after its release, the song charted in Australia, New Zealand, Canada, the UK and the U.S., with its highest showing at #3 in Canada on that country's RPM Top Singles chart.
'California Dreamin' also made it to #4 on the Billboard Hot 100 singles chart, and was eventually certified Platinum in the United Kingdom and Gold in the U.S.
From then on, the track joined other California-themed songs as one of things people thought about when they thought about their 'holy grail destination' — California.
The lyrics of the song talk about how wonderful the California weather is, and how the singers wished they could be there rather than suffering in the grey and cold of New York.
Listen to the Mamas & Papas 'California Dreamin' as played on last night's Fear the Walking Dead on the band's album If You Can Believe Your Eyes & Ears, as well as in the video of a lovely live performance they gave back in the 60's.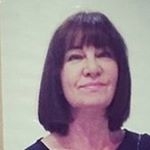 Latest posts by Michelle Topham
(see all)