The first episode of the new Amazon series Tom Clancy's Jack Ryan kicked off with a song that gave everyone that likes 1980s music hope the series was going to include some great songs. The track?
The iconic 1980s Men Without Hats song 'Safety Dance'.
Advertising
It was the song playing on the cassette tape during the opening scene of the episode — Season 1, Episode 1, "Pilot" — as the kids danced.
The episode also included music from Toby Keith and Death From Above 1979.
Men Without Hats 'Safety Dance' was originally released in 1983, and was an enormous world-wide hit for the Canadian synth pop band.
It hit the number three spot on the U.S. Billboard Hot 100 and stayed on the chart for 24 weeks.
It has also shown up in the past on the TV series Glee and in South Park. Now it gets a turn on Jack Ryan.
Advertising
Tom Clancy's Jack Ryan is a 10-episode political thriller that was released on Amazon on August 31st.
The series stars John Krasinski, Abbie Cornish, Wendell Pierce, Ali Suliman and Dina Shihabi.
The show was already renewed by Amazon video for a second series long before it even released so, if you like it, there is definitely more coming from where that came from.
Meanwhile, listen to the Men Without Hats 'Safety Dance' in the video below.
And if you like music from TV shows, you will find TONS more of it here.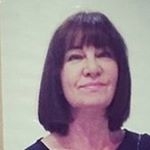 Latest posts by Michelle Topham
(see all)