The American funk band The Meters' 'Stormy' was licensed for play on this week's episode of Atlanta last night — Atlanta, Season 3, Episode 8, "New Jazz".
The mellow instrumental R&B, rock track was played over the show's end credits.
The Meters' 'Stormy' was released in 1969 on the band's self-titled debut studio album, which came out on the Josie record label.
It was written by James Cobb, Dennis Yost and Buddy Buie, and was an instrumental cover by The Meters of the original Classics IV song, which had been released the year before.
The track was one of 12 tracks on the album that had such a cool feel to them, critics described it as "full of infectious grooves" and "mesmerizing".
The Meters, by the way, was founded in New Orleans in 1965 and, more than 55 years later, is still in existence with three out of the five original members still in the band.
For guys now in their 70s, that's pretty damned cool, eh?
Listen to The Meters' 'Stormy' from last night's Atlanta in the video, and on the band's debut album, and you'll hear why.
The popular comedy drama Atlanta itself is currently airing on the FX network and Hulu.
Listen to more music from the series on Leo Sigh.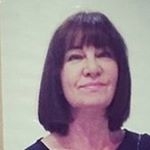 Latest posts by Michelle Topham
(see all)