The latest episode of the football comedy drama Ted Lasso really outdid itself yesterday.
Not for the drama, which was more of the same, but for the utterly brilliant and massive number of songs used on the show's soundtrack — Ted Lasso, Season 3, Episode 7.
Advertising
Tracks like The Miracles' 'You've Really Got a Hold On Me', which shows up on the episode as people in town are going about their business, and as Keeley shows up to meet Jack.
The track plays on as Jack tells Keeley "I got you something", and Keeley immediately turns it down without even knowing what it is. Yep, the "love bombing" is getting to be a little bit too much, eh?
The Miracles' 'You've Really Got a Hold On Me" came out in late 1962 and almost immediately became an enormous hit for the American doo wop, rock and roll vocal group in the United States.
The song charted at #1 on the Hot R&B Sides chart, and at #8 on the Billboard Hot 100. The year after, a cover of the song was recorded by The Beatles.
'You've Really Got a Hold on Me' was eventually thought of as such an iconic and important song, it was also placed on the Rock and Roll Hall of Fame's 500 Songs That Shaped Rock and Roll list in the 1990s.
Advertising
The ridiculously catchy song was written by the amazing Smokey Robinson, so that might have something to do with it.
Listen to The Miracles' 'You've Really Got a Hold On Me" from Ted Lasso in the music video, with a preview of it on the Spotify player.
You can hear more of the songs from the Ted Lasso soundtrack over the last three seasons on Leo Sigh.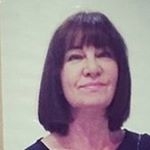 Latest posts by Michelle Topham
(see all)