'Kids in America' adds a creepy undertone to the Gen V end credits this week
If you saw the Alicia Silverstone film Clueless back in 1995, you may have recognized that song playing over the end credits of the season finale of Gen V this week — Gen V, Season 1, Episode 8, "Guardians of Godolkin".
That's because the track was one of the songs featured on the superb Clueless soundtrack.
Advertising
A rebellious-sounding track that has become almost as iconic as the film itself for fans of the hit movie, and a song that was also nicely used on Gen V this week as Marie wakes up in the strange facility and asks "Where are we?".
Yep, it added a lovely creepy undertone to that ominous scene, and then continued playing over the end credits.
That song, of course, is The Muff's 'Kids in America', a cover version of the original Kim Wilde release, and still as cool.
Did The Muff's record 'Kids in America' for Clueless?
The Muffs was an indie pop punk band that was founded in 1991.
During the band's on-again-off-again 28-year-long existence, The Muffs released seven albums, two compilation albums and over a dozen singles, including 'Kids in America'.
Advertising
That song was originally an enormous hit for English singer Kim Wilde after her brother, singer Marty Wilde, and father, former teen idol Marty Wilde, wrote the song as Kim's debut single.
As soon as it released in early 1981, the power pop track began to sell like hot cakes and it was not long before it was at #2 on the UK Singles chart.
Since its release, 'Kids in America' has become known as Kim Wilde's signature song, so it was interesting that The Muffs recorded the cover song that was featured on the Clueless soundtrack.
And yes, The Muff's 'Kids in America' was recorded specifically for the movie soundtrack.
The song also became one of the indie band's biggest hits.
Listen to The Muff's 'Kids in America' from the Gen V end credits in the video and via Spotify.
The drama series itself has already been renewed for a second season, although a premiere date has not yet been set.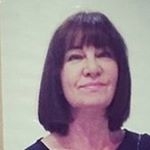 Latest posts by Michelle Topham
(see all)