Cincinnati natives and American rock band The National's 'Gospel' was featured on the new season of This Is Us last night — This Is Us, Season 4, Episode 1, "Strangers".
The song was played as Jack and his wife are in the taxi and find out that they are pregnant.
The National's 'Gospel' is an older song from the band. The last track on their fourth studio album Boxer, which was released in May, 2007, it was written by Matt Berninger, Carin Besser and Aaron Dessner.
It is also a song with nonsensical lyrics fans have tried to make sense of for years.
A song that is best enjoyed for its gorgeous melody and for band frontsman Matt Berninger's touching vocals.
A song you can add your own meaning to, as it would fit as well as anything else ever offered.
Listen to The National's 'Gospel' in the Spotify widget below. You can hear the band's entire album Boxer below that.
There is also an incredibly relaxed and really lovely live performance of the song with the guys sitting on a boat just chillin' and singin' in the video below that. Enjoy.
Related reading — The National's 'Hairpin Turns' and its music video are utterly beautiful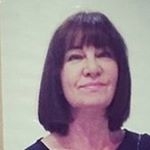 Latest posts by Michelle Topham
(see all)