At least music like The National's 'I Need My Girl' from You made the series worth watching
Alternative rock band The National's 'I Need My Girl' was featured on the soundtrack of the first season of the Netflix series You — Season 1, Episode 10, "Bluebeard's Castle". A series I wish I had never watched. It really is that bad.
Away from the psychological torture and a story that treats the female lead, Beck (played by Elizabeth Lail), as one-dimensional as it is possible to be, the series did feature some pretty decent music.
Songs like The National's 'I Need My Girl', which was played on the last episode of the series one finale right at the end. When we are back in the bookshop, and we learn what eventually happened to Beck.
The National's 'I Need My Girl' is from the band's sixth studio album Trouble Will Find Me. Released in 2013, the track was the second single from the album. Interestingly, it is also a song that, out of all the countries it was released in, only charted in Belgium.
As for The National, several of their songs are so well-suited to television, they have become quite popular with the music supervisors of a number of popular TV shows.
After all, the indie band's songs have already been used on shows like Suits, The Originals, Covert Affairs, Midnight, Texas, This is Us and Person of Interest.
The National has also specifically recorded songs for Game of Thrones, HBO's Boardwalk Empire and the Fox series Bob's Burgers.
Listen to The National's 'I Need My Girl' from You in the official music video below, and watch the trailer for the series if you are wondering if it is worth a watch (Hint — it isn't!).
You can also hear Trouble Will Find Me, their album featuring the track, in full in the Spotify widget below that. An album that features an explicit version of the song.
Related music: The National's 'The System Only Dreams in Total Darkness' was that gorgeous song on This Is Us – Season 2, Episode 9, "Number 2"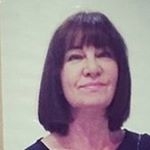 Latest posts by Michelle Topham
(see all)