The second episode of the brilliant Robia Rashid Netflix series Atypical was released on the streaming platform this week. It came with its usual library of superb music, including The New Pornographers' song 'Challengers', which was played on the second episode of the new series — Season 2, Episode 2, "Penguin Cam and Chill".
The song was played during the closing credits.
The New Pornographers' song 'Challengers' is currently more than a decade old, as it is the title track of the Canadian indie rock band's fourth studio album, which was released in 2007. The album debuted at number 35 on the Billboard 200 chart.
In recent years, the song has been played on the popular TV shows Chuck and Numb3rs. The indie band has also had their songs featured in Ugly Betty, 20210 and 2:22.
Listen to The New Pornographers' song 'Challengers' in the official and gorgeously techni-coloured music video below.
It is initially a simple song that doesn't seem to be worth as much as much some of the other music The New Pornographers put out. Until, that is, you find yourself waking up at 3am still humming it.
Listen to the Glass Animals track 'Black Mambo' from Atypical Season 1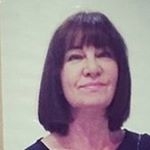 Latest posts by Michelle Topham
(see all)