American punk rock band The Offspring's 'Self Esteem' was one of the many cool rock tracks featured on the soundtrack of the new Netflix series Beef this week — Beef, Episode 4, "Just Not All At The Same Time".
In that track's case, it was the song played over the end credits of episode four.
The Offspring's 'Self Esteem' was the second single from the indie rock band's third studio album Smash, and was released in early 1994.
Advertising
The rock song's lyrics tell the story of a man allowing the woman he is dating to walk all over him, making him realize there could be a problem with his self esteem.
The track became a surprise hit around the world, charting in an astounding 17 countries, including the UK and the United States.
It also made it to #1 on charts in Norway, Sweden and Iceland.
Yep, the Nordic countries can apparently relate to American punk rock very well.
In the U.S., The Offspring's 'Self Esteem' hit #4 on the Alternative Airplay chart, #7 on the Mainstream Rock chart and #45 on the U.S. Radio Songs chart.
Advertising
'Self Esteem' gained even more fans after the song's music video was released showing the band giving a wild performance of the track interspersed with footage of people performing all kinds of crazy stunts.
Listen to The Offspring's 'Self Esteem' as heard on the end credits of Episode 4 of Beef in the song's music video, and on the Spotify player, where it has over 445 million streams so far.
You can also hear more songs from Beef here on Leo Sigh.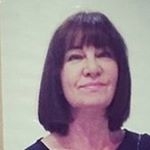 Latest posts by Michelle Topham
(see all)