Thankfully, the first season of the eternally 'woke' series And Just Like That… is now over, with the last episode ending with Carrie recording her first podcast as the end credits roll.
In that scene, we also heard The Paradise's 'In Love With You' — the song that played over the end credits of And Just Like That…, Season 1, Episode 10, "Seeing the Light".
The Paradise's 'In Love With You' is a 70s-sounding track that was actually released in 2003 on the Vulture record label as a standalone single.
It is the only single the band has ever released that gained any kind of traction, with 4.5 million listens on Spotify and another 26,000 on its remix version.
The repetitive song, which personally I find incredibly uninteresting as it starts promisingly and then goes nowhere, seems to be a fan favorite.
So I am throwing it up here, just in case you cannot find it anywhere else and want to listen.
Listen to The Paradise's 'In Love With You' below and, if you are like me, cross your fingers that one of the worst shows ever released on any channel will not get a second season.
As 10 more episodes of those intensely narcissistic women complaining or psychoanalyzing everything is more than I could bear.
And here are more of the songs featured on And Just Like That… over the last 10 episodes — just about the only things good to appear on this truly dreadful show.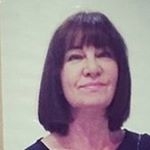 Latest posts by Michelle Topham
(see all)