Remember that fabulous classic TV series The Partridge Family starring teen idol David Cassidy and Shirley Jones? Well, one of the songs from that series and that band was featured on FX's American Horror Story a couple of weeks ago, and it's a song that has been a bit stuck in my head ever since.
The Partridge Family song 'I Can Feel Your Heartbeat' was the track featured on American Horror Story — Season 6, Episode 4, "Chapter 4" — and it was played while the Chen family are watching The Partridge Family on TV.
And interestingly, David Cassidy and Shirley Jones are the only two people that actually sang on the show, as the rest of the cast just lip synched to music from The Love Generation. Now there's a tidbit of information for you.
As for the song, 46 years after it was first released, and it still holds up.
Listen to The Partridge Family's 'I Can Feel Your Heartbeat' from American Horror Story in the video below. Grab the song or The Partridge Family Album on most major music sites online.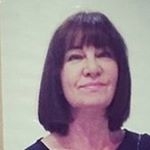 Latest posts by Michelle Topham
(see all)