American alternative hip hop group/progressive rap group The Pharcyde's 'Runnin" was played on the Reasonable Doubt soundtrack last night — Reasonable Doubt, Season 1, Episode 8, "Song Cry".
The cool, mellow hip hop song was the track playing over the intro credits as Jax is riding her skateboard, then as she gets on the bus and goes back home.
Advertising
The song was released in 1995 as the first single on the group's sophomore album Labcabincalifornia, which came out on the indie label Delicious Vinyl Records.
In the U.S., The Pharcyde's 'Runnin" charted on three charts, including the Billboard Hot 100 at #55, and Hot Rap Songs at #6.
Since, its release, 'Runnin" has also been popular with TV show music supervisors.
So much so, it has been licensed for play on shows like New York Undercover, Black-ish, Entourage, The Bobby Brown Story, and Ballers as well as on movies Tag and 8 Mile.
The track has also become an anthem for people who have been bullied, as the chorus lyrics "Can't keep running away/Can't keep running away" have resonated with people who want to get over their past and become stronger.
Advertising
Listen to The Pharcyde's 'Runnin" as heard on Reasonable Doubt on the group's Labcabincalifornia album, and in the song's official music video.
The Pharcyde, by the way, was formed in 1989 and is still together but nowadays is known as Far Side.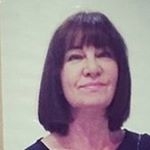 Latest posts by Michelle Topham
(see all)