The Pretenders' 'Stop Your Sobbing' was the song playing on The Bear, Season 2, Episode 8, "Bolognese" as Carmy is heading outside to assess her new kitchen crew.
It was one of a couple of superb indie pop rock songs featured on the episode, along with a wonderful Brian Eno & John Cale track.
Advertising
It was also a superb addition to that scene as we all know, if those new recruits are not up to snuff, there will be more than just sobbing going on in that kitchen.
When was The Pretenders' 'Stop Your Sobbing' released?
While 'Stob Your Sobbing' has gone down in history as a Pretenders song, it was not actually first released by the English-American rock band.
Instead, the British rock band The Kinks were the first artists to release the song in 1964 after it was written by The Kinks' lead vocalist Ray Davies.
The Pretenders then recorded a cover version of the song for their self-titled debut studio album, which came out in 1979.
Their version went on to hit #34 on the UK Singles chart as well as at #65 on the Billboard Hot 100.
Advertising
Interestingly too, on a side note, The Pretenders getting together with The Kinks to talk about covering the song led to band lead singer Chrissie Hynde getting into a relationship with Ray Davies.
The two stayed together for a couple of years, planned on getting married in 1982, then didn't, although Hynde ended up giving birth to a daughter with Davies as the father.
They broke up soon after and Hynde then married Jim Kerr, lead singer of Simple Minds, a year later.
Listen to The Pretenders' 'Stop Your Sobbing' from The Bear's soundtrack in the music video and on The Pretenders' debut album via Spotify.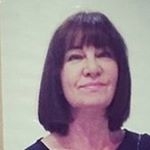 Latest posts by Michelle Topham
(see all)