The British alternative post-punk band The Psychedelic Furs' 'No One' was played on the soundtrack of the TNT drama Animal Kingdom last night — Animal Kingdom, Season 5, Episode 6, "Home Sweet Home".
The song was heard at the end of the episode as Deran is at home having a beer.
The Psychedelic Furs' 'No One' is from the band's eighth studio album Made of Rain, which was the first album the band had released in over 30 years.
The Psychedelic Furs was founded in the UK in 1977, and remained together until 1992 when they went on an extended break.
After eight years apart, band members got back together and began to perform live around the UK, Europe and the United States.
It was still another 20 years, however, before the 12-track album Made of Rain was released after lead singer Richard Butler finally felt confident that the songs he was writing were worthy of a new album.
The album itself received positive reviews from most critics and charted in five countries including the United Kingdom, with its highest placing at #5 in Scotland.
Listen to The Psychedelic Furs' 'No One' as heard on yesterday's Animal Kingdom in the song's lyric video, and on their Made of Rain album.
Season 5 of Animal Kingdom is now airing on TNT.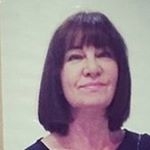 Latest posts by Michelle Topham
(see all)