The British rock band The Psychedelic Furs' fabulous song 'The Ghost In You' was featured on season 2 of the incredibly popular Netflix series 'Stranger Things' this week — Season 2, Episode 3, "The Pollywog".
It was played as Jonathan and Nancy eat lunch.
Advertising
The song is from the band's fourth studio album Mirror Moves, and was first released as a single in 1984. It reached number 59 on the Billboard Hot 100 chart, and ended up being one of the most successful releases for The Furs.
At the time it was released, I was a DJ at an alternative radio station in Ohio, and it was one of our most requested songs of the year.
As for the band, The Pychedelic Furs are still together today, 40 years after they first got together and a few years after a hiatus in the early 1990s. They also still tour, and have currently just finished up their The Singles Tour. A tour that saw them playing many of their most popular singles.
For more on The Psychedelic Furs, check out the band's website.
You can listen to 'The Ghost In You' in the original official music video for the track below. It's such a superb song, even now, 33 years after its release.
Advertising
Related: Listen to Devo's 'Whip It' from Stranger Things and watch the original very cool music video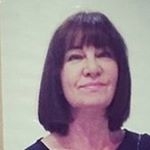 Latest posts by Michelle Topham
(see all)