The Replacements' 'Can't Hardly Wait' just one of the many cool songs on season 2 of The Bear
The Hulu comedy drama The Bear has outdone itself this season with the stellar music used on its soundtrack.
Songs like the American indie rock band The Replacements' 'Can't Hardly Wait', which was played on The Bear, Season 2, Episode 5, "Pop".
Advertising
The track was heard right at the end of the episode as Carmy is at the restaurant with Claire and then kisses her. It then continues playing over the end credits.
When was The Replacements' 'Can't Hardly Wait' released?
The track was released as the third single from the indie band's critically-acclaimed fifth studio album Pleased to Meet Me, which came out in June, 1987 on Sire Records.
The song was originally written for the band's preceeding album Tim, but missed the cut after The Replacements recorded it but didn't like how it sounded.
They then re-recorded it later, were happier with the sound, and so released the track on Pleased to Meet Me.
Thankfully they did, as it has since gone on to become one of their most critically-acclaimed song, as well as a big hit with fans.
Advertising
Interestingly too, The Replacements' 'Can't Hardly Wait' didn't get a full music video until 2020, almost 30 years after they first broke up.
That music video is made up of footage from the band from way back in 1987, and was released for the 2020 release of the Pleased to Meet Me Deluxe Edition.
Listen to The Replacements' 'Can't Hardly Wait' as heard playing on this month's new season of The Bear in that music video, and via their Pleased to Meet Me album on Spotify.
The second season of The Bear, which is bloody brilliant TV, is now streaming via Hulu.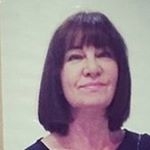 Latest posts by Michelle Topham
(see all)