The Righteous Brothers' 'Unchained Melody' was played on the hit teen drama Riverdale last night — Riverdale, Season 6, Episode 2, "Chapter Ninety-Seven: Ghost Stories".
The song was playing as Reggie and Veronica are making out, and Veronica's students show up.
The Righteous Brothers' 'Unchained Melody' is the version of the song most people know, and so are quite surprised when they learn their recording of it was actually a cover song.
In fact, by the time The Righteous Brothers had released 'Unchained Melody' in mid-1965, the track had already been released in the United States at least eight times by several other artist.
The Righteous Brothers' version of the song, however, must have hit a nerve with the public, as the song hit the #1 spot on the Billboard Adult Contemporary chart, as well as #13 on the Hot 100 chart.
Besides the U.S., 'Unchained Melody' charted in 11 other countries and one territory (Europe), making it to the top spot in seven of them.
'Unchained Melody' was then re-released by The Righteous Brothers more than 25 years after it first hit the charts.
That happened as the song was featured on the smash hit movie Ghost, and ended with it being nominated for a Grammy Award for the track.
Listen to The Righteous Brothers' 'Unchained Melody' from last night's Riverdale in the video, and on the Spotify player.
While it is always credited to The Righteous Brothers, the song was actually sung solo by The Righteous Brothers' Bobby Hatfield.
There is also a live version Bobby Hatfield performed in 1965 on The Andy Williams Show that you must watch.
It is absolutely goose-bump inducing, because his voice live is phenomenal.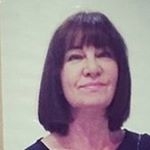 Latest posts by Michelle Topham
(see all)