Iconic rock band The Rolling Stones' 'She's a Rainbow' was played on the Apple TV+ sports comedy Ted Lasso last night — Ted Lasso, Season 2, Episode 5, "Rainbow".
The track was played as Roy returns to Richmond, and continues as Higgins' ringtone for his wife's calls.
The Rolling Stones' 'She's a Rainbow' is from the band's 20-track Their Satanic Majesties Request album, which was released in late 1967.
It was the sixth studio album from the Mick Jagger-led English band, and their eighth album in the United States.
The album was a drastic departure from The Rolling Stones' usual sound, considering it was psychedelic in nature and included the use of African sounds and string arrangements.
While critics were not so thrilled with the release, French and Australian fans sent it soaring to the top of their countries' album charts, with British and American fans sending it to #2 and #3 respectively.
It was also certified Silver in the UK and Gold in the U.S.
At the time of its release,  Their Satanic Majesties Request was not only criticized as being almost a direct ripoff of The Beatles' music at the time, but that criticism even went as far as the album cover, which was similar in look to The Beatles' massive hit Sgt. Pepper's Lonely Hearts Club Band.
Over the ensuing years, however, the album's reputation has improved to the point that it is now perceived as a superb example of The Stones' developing music styles.
The Rolling Stones' 'She's a Rainbow' was released as a single, and charted high in seven countries. To this day, with its tinkling piano and orchestral arrangement, the song is still seen as one of the band's prettiest.
Listen to The Rolling Stones' 'She's a Rainbow' as heard on last night's Ted Lasso below on both Their Satanic Majesties Request album and in the song's lyric video.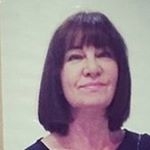 Latest posts by Michelle Topham
(see all)