The classic The Romantics song 'What I Like About You' was featured on the latest episode of 'The Blacklist' this week — Season 4, Episode 10, "The Forecaster".
The track was played as Tom unpacks, and then as he hears someone outside the apartment door, grabs a knife and opens it only to find another diorama has been left outside the door.
'What I Like About You' is from the band's self-titled debut album, which was released in 1980 (yep, that log ago).
As for The Romantics, they are an American rock band that was formed in Detroit, Michigan in 1977. Surprisingly, they are still together today, and still playing live concerts, although they have not released a new album since 2003's 61/49.
Listen to the band's 'What I Like About You' in the official music video below. The song itself appeared on several critics' lists as one of the best songs of the 1980s, and has stood up well ever since.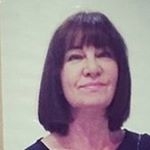 Latest posts by Michelle Topham
(see all)