The new Australian comedy thriller Deadloch premiered on Amazon Prime Video earlier today, with the first three episodes now out and its other episodes coming out over the next five weeks.
Along with what is actually a very funny comedy series, Deadloch also came with a slew of bangin songs on its soundtrack.
Songs that included The Runaways' 'Cherry Bomb', which was played on the first episode right at the beginning of the episode as Dulcie and Cath are making out — Deadloch, Season 1, Episode 1.
'Cherry Bomb' was released back in early 1976 by the all-girl rock band as the lead and only single from their debut studio album.
The girl power rock song charted in the United States on the Billboard Bubbling Under Hot 100 at #6, and in Australia at #57.
It was also certified Silver in the UK after selling more than 200,000 units there.
The Runaways, by the way, comprised some of rock music's best musicians at the time — Joan Jett who got her music career started as the guitarist and backing vocalist of the band, lead guitarist Lita Ford who went on to carve out a successful solo rock career for herself, lead vocalist Cherie Curry, and drummer Sandy West.
Listen to The Runaways' 'Cherry Bomb' as played on Deadloch this week on the band's self-titled debut album, and in the song's music video below.
Sure, it is almost 50 years since the track was released, but wouldn't that song, those women and that fierce live performance of it still grab music lovers today?
As for Deadloch, the superb comedy drama is streaming now via Amazon Prime Video.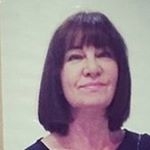 Latest posts by Michelle Topham
(see all)