Iconic British alternative rock band The Smiths' 'How Soon Is Now?' was featured on the latest episode of American Horror Story last night — American Horror Story, Season 9, Episode 6, "Episode 100".
The track was played as Mr. Jingles arrives home from work and discovers to his horror that his wife Lorraine has been slashed to death while lying in bed.
The Smiths' 'How Soon Is Now?' was co-written by Morrissey, the band's lead singer and guitarist Johnny Marr. Its theme is about the crippling shyness Morrissey has suffered from for most of his life.
The song was first released in 1984 as the B-side to the single "William, It Was Really Nothing", but was then re-released a year later after it was included on the album Hatful of Hollow.
After its second release, it made it to the #24 spot on the UK Singles chart.
'How Soon Is Now?' is the one song Morrissey always thought would be a huge hit. But, even after it was released again in 1991, it still only made it to the #16 spot on the UK Singles chart.
A huge surprise to Morrissey to this day, as he knew how much fans liked the song and always felt it had the most 'popular' feel to it of all The Smiths' music.
Since its release, however, the track has appeared on several critics' lists of the Best Guitar Songs of all time as well as on several Best Songs of All Time lists.
Listen to The Smiths' 'How Soon Is Now?' in the official music video below, and luxuriate in that gorgeous guitar. The music video version is the single edit, as the original version was over 7 minutes in length.
You can also hear The Smiths' compilation album Hatful of Hollow in its entirety in the Spotify widget below that.
Related reading: Watch Morrissey sing 'I Won't Share You' live for the first time ever earlier this year during his Broadway residency concert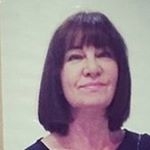 Latest posts by Michelle Topham
(see all)