The Smiths 'Well I Wonder' was one of the superb indie tracks that showed up on the new episode of the Syfy series Deadly Class last night — Season 1, Episode 8, "The Clampdown" (6th March, 2019).
The song was heard during the montage as Marcus informs Saya that Maria did want to protect them, Willie tells Saya he is going to try to be more honest, and Marcus tries to bring the friends together.
The Smiths 'Well I Wonder' is from the English alternative rock band's second studio album, Meat Is Murder, and probably one of The Smiths' fans' most favorite albums.
The track itself is one of their lesser known songs, however, so most definitely an interesting choice for Deadly Class.
Released in 1985 on Rough Trade Records, Meat is Murder is the iconic British band's only number one album.
The nine-track release included classic The Smiths songs like 'The Headmaster Ritual', 'Barbarism Begins at Home', 'That Joke Isn't Funny Anymore' and 'I Want The One I Can't Have'.
The album itself remained on the UK album chart for 13 weeks.
The Smiths formed in 1982 in Manchester, England, and broke up in 1987 after releasing four studio albums, a live album, and three compilation albums. Since then, lead singer Morrissey has become an icon in his own right.
The other members of the band also stayed with music careers after the break up, but branched off in completely different directions.
Listen to The Smiths ' Well I Wonder' as featured on Deadly Class in the video below. You can also hear Meat Is Murder in its entirety in the Spotify widget below that.
Related Reading: Echo and the Bunnymen's iconic 'Lips Like Sugar' was featured on Deadly Class this week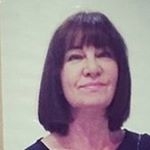 Latest posts by Michelle Topham
(see all)