1960s girl group The Starlets' 'You Don't Love Me' was played on this week's episode of Killing Eve — Killing Eve, Season 4, Episode 6, "Oh Goodie, I'm the Winner".
The track was played as Pam kills Fernanda.
Because, yep, there was quite a bit of killing in last night's episode, eh?
The Chicago-based The Starlets' 'You Don't Love Me' is one of only a few tracks the girl group released in the couple of years they were active in the early 1960s.
The girl group themselves was formed in 1961 specifically to audition for 'Duke of Earl' songwriter Bernice Williams.
Soon after, Williams wrote 'Better Tell Him No' for the group. A song that ranked high on the Billboard Hot 100 chart.
With subsequent releases, however, they were only able to replicate their initial success once with 'I Sold My Heart to the Junkman', and so broke up permanently soon after.
A pity really as with the catchiness of their music, The Starlets' could have been very successful had they not given up too soon.
Listen to The Starlets' 'You Don't Love Me' from yesterday's episode of Killing Eve down below, and you will see what I mean.
Watch the current and final season of Killing Eve via AMC and on BBC America.
Listen to more music from Killing Eve on Leo Sigh.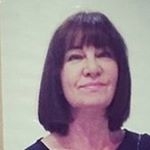 Latest posts by Michelle Topham
(see all)