The brilliant English indie rock band The Stone Roses song 'This Is The One' was featured on the season finale of the Sherlock Holmes detective series Elementary last night — Season 6, Episode 21, "Whatever Remains, However Improbable".
The song was played as Sherlock goes next door to knock on his new neighbor's door, only to discover when the door opens it is Joan.
The track continues to play as the two talk, and as Sherlock tells Joan they have been asked to go to Scotland Yard.
'This Is The One' was first released on The Stone Roses self-titled debut studio album way back in 1989. It was re-released in a re-mastered version in 1999 for the album's 10th anniversary, and again in 2009 for its 20th anniversary.
And it is interesting when you realize, even though this band was huge when I was a radio DJ back in the early 1990s, The Stone Roses have actually only ever released two albums. Their debut in 1989, and Second Coming in 1994.
The rest of the band's releases have either been compilation albums of one variety or another, or singles.
The Stone Roses' last released music was in 2016, when they released 'All For One', quickly followed by 'Beautiful Thing' — the first new music from the indie band in more than 20 years. They have been quiet where new music is concerned ever since.
Listen to The Stone Roses 'This Is The One' from Elementary in the video below. This one is from the 20th anniversary re-release of their debut album.
You can also listen to the 40-track album in its entirety in the Spotify widget below that — and, if you like this song, you probably should, as the entire recording is superb.
Listen to Scars on 45s' 'Troubadour' from Elementary — it's cool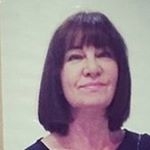 Latest posts by Michelle Topham
(see all)