Well, this was a fun musical addition to my last night's viewing of Season 3 of The Umbrella Academy — The Stranglers' 'No More Heroes', which showed up on The Umbrella Academy, Season 3, Episode 1, "Meet the Family".
The song was played during the fight between the Umbrellas and Sparrows.
British punk rock band The Stranglers' 'No More Heroes' was the title track and second single from the band's second studio album of the same name.
The punk rock new wave track was released in September, 1977 as a single via the United Artists record label.
Even though it only hit one chart — #8 on the UK Singles chart — the track became one of the The Stranglers most successful ever songs.
The track has also been named one of the best punk/new wave songs ever released by several critics.
Easy to see why when you hear it played on those cool The Umbrella Academy scenes, isn't it?
As for The Stranglers, they are even to this day an iconic band in the punk rock movement, having been together creating superb music for almost 50 years.
Listen to The Stranglers' 'No More Heroes' on the band's album of the same name as heard on the new season of The Umbrella Academy.
There is also a 'live' performance the band gave of the song on the Dutch music show Top Pop in 1977 down there as well.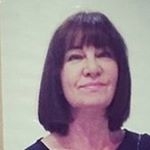 Latest posts by Michelle Topham
(see all)