English alternative hip hop project The Streets' 'Turn the Page' was one of the tracks playing on the soundtrack of the new critically-acclaimed British comedy drama film Scrapper recently.
The spoken word track was played as Georgie (played by Lola Campbell) and her friend are attempting to steal bikes, and then get caught.
The Streets' 'Turn the Page' was released as one of the tracks on the band's debut studio album Original Pirate Material, which came out in 2002 via the Locked On and 679 record labels.
The song features a repetitive and quite mesmerizing orchestral strings melody, that is beautifully overshadowed by lead rapper and singer Mike Skinner's spoken word vocals throughout the track.
And, while The 'Turn the Page' lyrics can be interpreted in a thousand different ways, my take is that Skinner is rapping about how the blood running through his veins is the same blood that ran through a Roman soldier living more than 2,000 years ago.
But instead of fighting a battle, like that Roman soldier fought, Skinner instead fights his battles with a microphone as he speaks out against the wrongs of the world.
That's it, turn the page on the day, walk away
'Cause there's sense in what I say, I'm forty-fifth generation Roman
But I don't know 'em or care when I'm spitting
So return to your sitting position and listen, it's fitting
That I'm miles ahead and they chase me
Listen to The Streets' 'Turn the Page' as heard on Scrapper in the official audio music video below, and via the band's Original Pirate Material album via Spotify.
There is also a superb live performance The Streets gave of 'Turn the Page' on the BBC TV show Sounds Like Friday Night down there as well that you shouldn't miss.
As for Scrapper, the comedy drama was released on August 25th and is now showing in movie theaters in the UK and North America.
Watch it, as the film is beautifully acted and incredibly touching.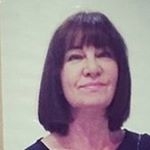 Latest posts by Michelle Topham
(see all)