Listen to The Strokes 'You Only Live Once' from 'Midnight Texas' — it's rocking
The Strokes' 'You Only Live Once' was featured on Midnight, Texas this week — Season 1, Episode 9, "Riders On The Storm".
It was heard during the flashback scene when Fiji arrives in Midnight, Jeremy and Fiji see each other and Fiji's Aunt Mildred welcomes her to Midnight.
'You Only Live Once' is from The Strokes' third studio album First Impressions of Earth. Released in 2006, it is the longest Strokes album at over 40 minutes, as all their others are, to me at least, less album and more EP due to their incredibly short songs.
The track was also the third single from the album, and made it to the 36th spot on Billboard's Alternative Songs chart.
The video for the song is currently one of the most popular Strokes vids with more than 76 million views on YouTube as of today.
It was shot with the band standing in a metal room that slowly fills up with tar, which is supposed to represent tar filling a smoker's lungs. But, as The Strokes insist — so what, "You Only Live Once". Doubt it did much for their instruments, though.
Watch The Strokes official video for 'You Only Live Once' below. The song itself is quite rocking.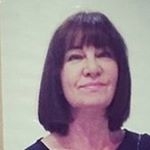 Latest posts by Michelle Topham
(see all)