Canadian indie rock band The Strumbellas' 'We Don't Know' was featured on the medical drama The Good Doctor this week — The Good Doctor, Season 5, Episode 4, "Rationality" — which aired on October 25th, 2021.
The song was heard in the montage as Salen is showing Aaron that Shaun is able to take care of himself, Morgan gets Alex to give her a hormone shot, and as Aaron leaves town.
The Strumbellas' 'We Don't Know' is from the alternative rock band's third studio album Hope.
That album was released in April, 2016 via the indie record label Glassnote.
While a decent album, Hope was primarily known for its hit single 'Spirits'. A song that hit the #1 spot on the Billboard Alternative Songs chart and became a staple in bars on college campuses.
The Strumbellas' 'We Don't Know' also came with an official music video that started with the band leaving a stage after a concert.
The video follows them into a living room where they make drinks, and watch various band members fake fighting — some of them wearing super hero costumes or being part of a video game.
In other words, it's The Strumbellas' telling you "Don't give up.
Because you never know what will happen, and you don't want to miss it".
Listen to The Strumbellas' 'We Don't Know' as heard on last night's The Good Doctor in that video, and on the indie band's album Hope.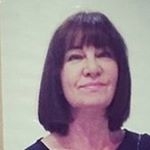 Latest posts by Michelle Topham
(see all)