The new Irish crime series Blue Lights only arrived on the BBC a couple of days ago, and it is already one of the most talked about series in the UK.
Along with the gripping and in places pretty funny plot that follows rookie police officers in Belfast, Northern Ireland, the show also features some cool songs on its soundtrack.
Songs like now defunct Irish band The Strypes' 'Blue Collar Jane'.
The track that was used on the first episode of the police-themed drama after Tommy check's the car's license plates, realizes the car he has just stopped is occupied by two undercover cops, and walks over to tell them "Sorry about that. It's his first time".
The Strypes' 'Blue Collar Jane' was the band's debut single, which came out in March, 2013.
The track was quite successful for the first release from an at the time still relatively unknown band.
The indie rock track made it to #125 on the UK Singles chart, as well as being well received by music critics. It was then re-released on the band's debut studio album Snapshot, which came out later in the year on the Virgin EMI label.
The Strypes themselves sadly disbanded in 2018 after their record label wanted the band to continue with a similar music style, while the four members had planned on creating music that was completely different.
Listen to The Strypes' 'Blue Collar Jane' as heard on the new Irish crime drama Blue Lights on the band's Snapshot album, and in the music video.
Blue Lights is now available on the BBC iPlayer.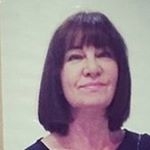 Latest posts by Michelle Topham
(see all)