Listen to The Tads 'She Is My Dream' from Killjoys — still cool after all these years
The Tads song 'She Is My Dream' has been making a comeback recently. The 1950s song first showed up on Scorpion and Orange Is The New Black followed soon after by an play on American Gods.
This week, The Tads track 'She Is My Dream' was featured on the soundtrack of the latest episode of the space adventure series Killjoys — Season 3, Episode 8, "Heist, Heist Baby". 
It was played at the end of the episode as Jeico and Boran are reunited and the end credits roll, and was a typical pick for Killjoys as the show's music producer tends to go for some pretty obscure tracks.
Related: Listen to Wolf Saga's gorgeous song 'Calling' from 'Killjoys'
The Phoenix, Arizona-based The Tads, aka Leroy Fullylove, Charles Fullylove, Emmerson Bilton, and Henry Thompston, were a black vocal group that had a few hits in the late 1950s including 'Wolf Call', 'The Pink Panther' and 'She Is My Dream'. Then they faded off into obscurity. What a shame.
But some of their music does live on. 'She Is My Dream' is currently available on on a fabulous album from Fervor Records called Cult Hits of The 1950s along with some other wonderful 1950s tracks.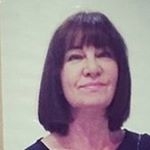 Latest posts by Michelle Topham
(see all)