The folk rock country rock supergroup Traveling Wilburys' 'Handle With Care' was played on the new episode of Fear The Walking Dead last night — Fear The Walking Dead, Season 6, Episode 10, "Handle With Care".
The song was heard as Daniel is playing records and the town is going about its day.
The Traveling Wilburys' 'Handle With Care' is from the English-American supergroup's debut studio album Traveling Wilburys Vol. 1., which was released in late 1988 to massive critical acclaim.
The album was also an enormous success for the group, charting in 12 countries, including making it to the #1 spot in Canada, Australia, and the United States.
It won the group a Grammy Award for Best Rock Performance By a Duo or Group.
Who were The Traveling Wilburys?
The Traveling Wilburys were a supergroup comprising some of the music world's most successful and most iconic performers —  namely Bob Dylan, George Harrison, Jeff Lynne, Roy Orbison and Tom Petty.
No, you don't get groups with musicians much better than that.
The Traveling Wilburys recorded music together from 1988 to 1991. They remained together after Roy Orbison's death of a heart attack just two months after the group's first album was released.
The four remaining members were reportedly devastated at Orbison's death, as they had plans to release much more music and knew Orbison was incredibly excited about doing so.
This is one of the reasons they decided not to take on new members, but to just keep the four remaining members of the original band instead.
The four continued to record music under The Traveling Wilburys moniker, but didn't release anything new after 1991 with reports that, while the other three members were excited to continue recording and releasing music, George Harrison was not as interested.
The last The Traveling Wilburys album — Traveling Wilburys Vol. 3 — came out in late 1990. It was their second studio album, regardless of what the title hints, as Harrison thought it would be funny to confuse everyone with a Vol. 3 name on a Vol. 2 record.
Listen to The Traveling Wilburys' 'Handle With Care' on the group's debut album, and on the song's official music video.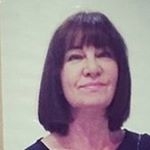 Latest posts by Michelle Topham
(see all)