The English beat group The Tremeloes' 'Long Road' was the track playing on Ted Lasso, Season 3, Episode 11, "Mom City" this week as Ted leaves his house and walks through town with people wishing him luck with the upcoming game as he passes by.
The track ends as Ted passes a woman sitting on a bench, says "How ya doin'?", then immediately walks back as he realizes the woman is his mother.
The Tremeloes' 'Long Road' first came out on the band's tenth studio album Master as the second track.
That album was released in November, 1970 on the CBS label.
It was an album that was an interesting release from band, who had then been together for more than 12 years, as the songs featured on it were a departure from their usual music style.
All the tracks on the album were originals, which was unusual for the band, with critics saying they sounded much more like Crosby, Stills & Nash than the typical beat and pop rock music they had recorded previously.
Master was not a commercial success for the band, however, and did not chart, although most members of The Tremeloes still insisted it was one of their best ever releases and the one they liked the most.
As for The Tremeloes' Long Road', the song is an upbeat-sounding but actually quite somber-themed trumpet-infused song with an addictive beat and melody.
Listen to The Tremeloes' 'Long Road' as heard at the intro of this week's Ted Lasso in the video and on the Spotify player. You can hear more songs from the series, and learn about the artists creating them, on Leo Sigh.
The third season of the smash hit series Ted Lasso, of course, is streaming via Apple Plus TV.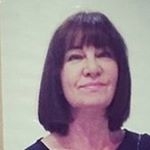 Latest posts by Michelle Topham
(see all)