Listen to The Velvet Underground track 'Heroin' from 'Legion'
I am always thrilled when an iconic track that was released decades ago is played on a contemporary TV show. Especially if it has been years since I have thought about it or heard it.
This week's thrill came from The Velvet Underground's 'Heroin', which showed up on the latest episode of the FX series 'Legion' last night — Season 2, Episode 5, "Chapter 13".
The track was played on the show when Lenny is alone in the interrogation room, and Oliver and Farouk are driving out into the desert.
'Heroin' is from The Velvet Underground's 1967 debut album  The Velvet Underground & Nico and, of course, is about Heroin abuse and the effects is has on those that uses it.
At the album's release that, along with themes like prostitution and sadomosochism, meant it was just about as big of a flop as it could possibly be, as just about everyone refused to promote it or play it.
But what I have always thought the most fascinating about this album is its history of going from one that most people hated when it was first released, and most radio stations refused to play to one, only 30 years later, being called one of the greatest albums of all time.
In other words, in just three decades, The Velvet Underground was not only vindicated for the music they produced, they also went from social pariahs to musical geniuses in the minds of many.
Nowadays,  The Velvet Underground & Nico is thought by most critics to be one of the best albums ever released. A sentiment that has caused it to show up on a huge number of critic's 'Best Of' lists in all sorts of categories.
Related: Listen to Bon Iver's '22 (Over Soon)' from 'Legion'
As for 'Heroine', the song was written by Lou Reed, and was produced by Andy Warhol. 'Legion' is not the only TV show the track has appeared on either. It has shown up on 'Supernatural", 'Brotherhood' and 'Misfits', as well as in movies like 'The Doors'.
Listen to 'Heroine' as featured on 'Legion' in the video below. The inclusion of the viola is brilliant and, yes, the track did influence the course of rock music from then on out.
For many more awesome songs from TV shows and movies, check out these articles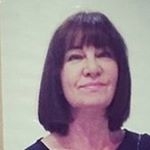 Latest posts by Michelle Topham
(see all)