English indie rock band The Verve's 'Lucky Man' was the song playing on NBC's The Blacklist, Season 10, Episode 13, "The Sicilian Error of Color" this week as Senator Dorf barges into Congressman Hudson's office after he has told his secretary he does not have time to see him.
It was one of several tracks from the late 1990s that were featured on the episode.
The Verve's 'Lucky Man' came out in late 1997 as the third single from the band's third studio album Urban Hymns.
The song was written by the band's former lead singer Richard Ashcroft, who had this to say about why he wrote the song:
The song was inspired by my relationship with my wife, and that sense of when you're beyond the sort of peacock dance that you have early on in a relationship. And you're getting down to the raw nature of yourselves
As you can tell from the lyrics, he was happy with his choice (well, he must have been as, almost 30 years after he married former Spiritualized keyboardist Kate Radley, he is still married to her):
Happiness, something in my own place
I'm stood here naked, smiling, I feel no disgrace
With who I am
Happiness, coming and going
I watch you look at me, watch my fever growing
I know just who I am
The Verve's 'Lucky Man' hit #7 on the UK Singles chart, as well as on charts in 11 other countries.
In the United States the track hit #14 on the Adult Alternative Songs chart, and at #16 on the Alternative Airplay chart.
Listen to The Verve's 'Lucky Man' as heard on The Blacklist this week in the track's music video, and on the band's Urban Hymns album.
The song is currently one of the band's most popular songs on Spotify where, despite The Verve breaking up in 1999 and with only a brief reunion since, they still have almost 8.5 million listeners every month.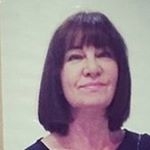 Latest posts by Michelle Topham
(see all)