Ohio-based post punk band The Waitresses' 'I Know What Boys Like' was one of the incredibly cool songs on the soundtrack of the new Netflix series The Society this week — Season 1, Episode 3, "Childhood's End".
The track was played after the speech about the need for everyone to say goodbye to their childhoods.
'I Know What Boys Like' is probably The Waitresses' most famous song. In particular for the catchy melody, and the deadpan way Patty Donahue sings. The track was released in 1982 and on the band's debut album Wasn't Tomorrow Wonderful?
The Waitresses themselves were a relatively short-lived post punk band from Akron, Ohio.
They were founded in 1978 by guitarist and songwriter Chris Butler, who eventually pulled in lead singer Donahue, saxophonist Mars Williams, drummer Billy Ficca, bassist Dave Hostra and keyboardist Dan Klayman. Backing singer Ariel Warner also joined the band.
They lasted until 1984, when Patty Donahue left the band. The rest of the group tried to stay together for a few months, but the spirit of the band had gone. Even after Donahue briefly returned.
During their time together, they recorded two albums — Wasn't Tomorrow Wonderful? and Bruiseology, plus two EPs.
Listen to The Waitresses' 'I Know What Boys Like' in the original music video below. An iconic song that has appeared on several 'Best of…' lists, even though the highest it ever made it onto a U.S. chart was the 23rd spot on the Billboard Top Tracks.
And a somewhat sad video when you see lead singer Patty Donahue kicking it off smoking a cigarette. She died of lung cancer in late 1996 at only 40 years of age, after being a heavy smoker for most of her adult life.
You can also listen to the album the song appeared on — Wasn't Tomorrow Wonderful? — in the Spotify widget below that.
Related Reading: Listen to Depeche Mode's 'Personal Jesus' from The Society, Season 1, Episode 1, "What Happened?"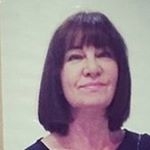 Latest posts by Michelle Topham
(see all)