Listen to The Waterboys' 'The Whole of the Moon' from The Affair series finale
The Waterboys' 'The Whole of the Moon' showed up on The Affair this week
During my first ever hour on my first ever shift as a radio DJ, I played a song that has stuck with me through the decades since. That song was British-Irish folk rock band The Waterboys' 'The Whole of the Moon'.
A song that showed up on the series finale of the Showtime series The Affair last night — The Affair, Season 5, Episode 11 (November 3rd, 2019).
The track was played on The Affair as the family is rehearsing the choreography, and again at the wedding when they dance.
The Waterboys' 'The Whole of the Moon' was a single from the alternative band's 1985 third studio album This is the Sea.
Although it didn't do particularly well as a single when it was originally released, since then it has become The Waterboys' most iconic song, and one people look forward to at live shows.
'The Whole of the Moon' was re-released as a single in 1991 and that time did much better. It hit #3 on the UK Singles Chart and was even given an Ivor Novello Award for Best Song Musically and Lyrically.
Since, it's first release on This is the Sea, the track has shown back up on other The Waterboys albums — Greenpeace Rainbow Warriors CD Set, The Best of The Waterboys 81-90, The Whole of the Moon: The Music of Mike Scott & The Waterboys, This is the Sea (remastered 2004) and Karma to Burn.
Listen to the 2004 remastered version of The Waterboys' 'This is the Sea' from The Affair in the video below.
You can also hear the band's superb album This is the Sea in full in the Spotify widget below that.
Related reading: Is the music video for The Waterboys' 'Where The Action Is' the cheapest one ever made?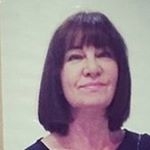 Latest posts by Michelle Topham
(see all)